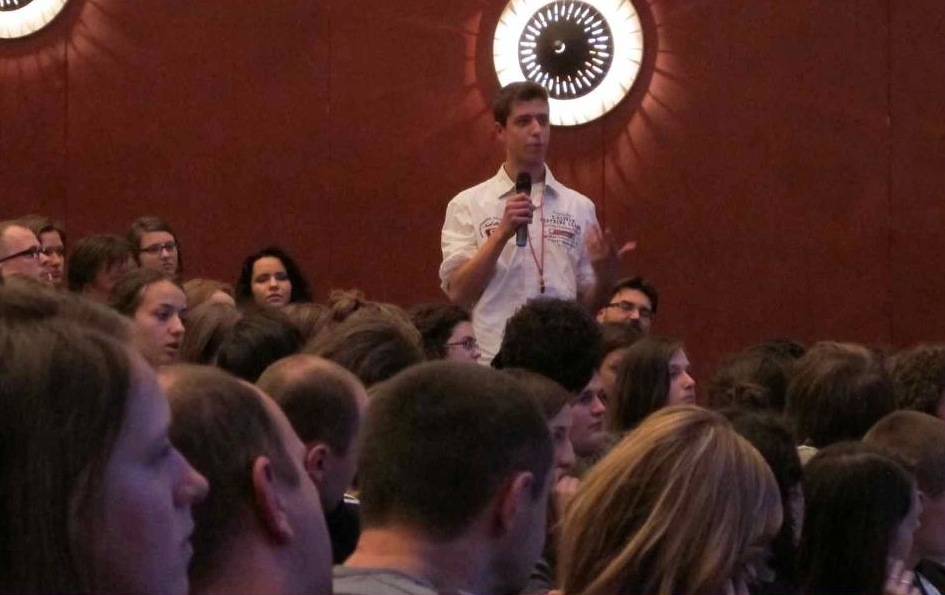 Here are some ideas about TC Kompas prayer requests as well as praises
Prayer requests:
– wisdom to reorganize different responsibilities and tasks in the TCK projects.
– for wisdom to choose suitable places and local churches for five potential missionaries from the USA/Josiah Venture.
– for wisdom to make a decision concerning reconstruction of the terrace of TCK building, and also for sufficient funds for this reconstruction.
– for the fruit of the new Fusion ministry that started in the town of Senec.
– for preserving and strengthening faith of the students who made decisions at summer camps (KECY, Fusion) to follow Christ.
– for planting new churches in Slovakia.
– for preparations of the Conference of Youth Leaders 2014 (KPM with main theme RADIATE) – http://www.kpm.tckompas.sk/.
– for wisdom to lead the students attending the School of Youth Leaders (ŠPM) and for successful realization of the project "Adopt a student of ŠPM."
– for wisdom how to continue with the Czech-Slovak TV project Exit 316.
Thankfulness:
– opening the new school year of School of Youth Leaders and for the 16 students.
– new TCK staff – Denisa Harčárová – director of ŠPM, Zuzana Polohová – assistant in the Fusion project, Kim Shepperson – JV administrator.
– new interns – Alena Stehlíková, Marián Cabadaj.
– blessings and opportunities to share the gospel during ten KECY camps and two Fusion camps.
– forty students at Fusion and KECY camps who decided to seek God.
– blessings received by 25 TCK staff and TCK friends during the Josiah Venture Fall "Radiate" Conference in the Czech Republic.
– final works of new TCK web site