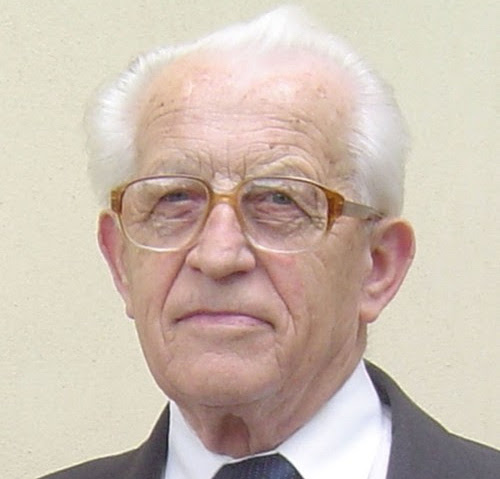 After 86 years, 8 months and 15 days we said our last good bye to Eva's father.
He was great man of faith. When the communists put him in prison (in 1985) for his faith, one of his colleague, a pastor said: "He did not need to be so stubborn!" And this was the great thing about him. He knew to Whom he had believed. And Christ shined in his life. "Jail would be a great lesson for every pastor…" he said, after they released him from prison.
He was a great man who looked into the future. His college classmates called him "the Lion". He was respectable and sober minded. He established the Evangelical alliance in Slovakia (which he led for a few years), and also the Prayer Brotherhood and Prayer Fellowship. He led a prison ministry and he served sick people in the hospitals. He was not afraid to work hard on the spiritual field as well as the church building. He believed that suffering for Christ is the highest honor from God.
We have lost a great example, a man of faith, a man with Christ's mission. But we know that it is just for a while. And actually, I received the best gift from him – in his daughter. What a blessing!